Request A Free Consultation
California Wrongful Death Attorney
Suffering the loss of a loved one is devastating. The emptiness left for survivors when the person so dear to them is suddenly gone can be overwhelming. When the loss is sudden, knowing what to do in the aftermath can be nearly impossible, and oftentimes, the person who was lost was the very person who everyone looked to in times of need.That is where an experienced, compassionate wrongful death attorney can help. Most people experiencing the loss of a loved one need answers, and someone to guide them through the valley of pain and grief – someone who will seek justice and protect the legacy of those who were lost.
Nobody wants to have to fight a lawsuit while they are mourning a devastating loss. But sadly, it is often necessary in order to obtain justice for you and your loved one. Even without a court battle, having an experienced, knowledgeable attorney to guide and protect you is vitally important. Your loved one would want you to be protected. At California Truck Injury Law, our mission is to help carry your burden during this difficult time. Our client-focused, personal approach means that we will represent you with kindness, dignity, and respect, never forgetting the enormity of your loss and always using our extensive experience and knowledge in the way that best meets your needs. We listen to you. Our clients come first. Your interests and the preservation of your loved one's legacy will always be our chief
concern.
What is a Wrongful Death Attorney?
A wrongful death attorney represents surviving family members in civil court when they lose a loved one in a negligent accident. Even if a driver is criminally charged, the criminal prosecutors do not represent the family. They will not ensure a family receives proper compensation. A wrongful death attorney can file claims in civil court to ensure the survivors are not forgotten.
What is the Difference Between Criminal and Civil Court Cases?
It is important to know the difference between criminal and civil court:
Criminal cases:

Criminal charges are brought by the state or federal government to punish the guilty party and potentially send them to jail. The prosecutors represent the State against the defendant. The surviving family members are only witnesses in such cases.

Civil lawsuits:

Civil charges are usually brought by a private party – the surviving family members. These lawsuits are filed to ensure survivors receive compensation for their losses either through settlement or trial. Unlike criminal cases, the outcome of a civil case is monetary compensation for damages.
When You May Need a Wrongful Death
Attorney in California
Unfortunately,thousands of people die in preventable accidents every year. If you have lost a loved one due to a negligent or intentional act, you deserve justice. Our wrongful death lawyers are here to help you and your family during this difficult time.
Truck and Bus Accidents
Truck accidents and bus accidents are some of the deadliest collisions in the world. Commercial trucks cause a disproportionate amount of damage in an accident. Large semi-trucks, tractor-trailers, and other motor carriers can weigh as much as 80,000 pounds fully loaded. Passenger cars only weigh between 3,200 and 6,000 pounds.
When a commercial truck slams into a car a fraction of its size, the results are often tragic. According to the Insurance Institute for Highway Safety, commercial motor vehicles are responsible for 11% of all traffic collision fatalities.
Despite the rules and regulations set by the Federal Motor Carrier Safety Administration (FMCSA), negligent truck drivers claim thousands of lives every year.
Motor Vehicle Crashes
Motor vehicle crashes are responsible for thousands of fatalities each year. According to the latest data, more than 36,000 people have been killed in traffic accidents.
In the last reporting year, the National Highway Traffic Safety Administration (NHTSA) reported:
28% of fatal crashes were caused by drunk drivers.
Reckless drivers caused 26% of all motor vehicle deaths.
8.5% of fatalities were caused by distracted drivers.
1.9% of traffic deaths can be attributed to fatigued drivers.
The greatest way to prevent more unnecessary traffic fatalities is to hold negligent drivers accountable for the damage they cause in a wrongful death claim.
How Can Our Compassionate Wrongful Death Attorneys in California Help?
Every client we represent in a wrongful death case wishes for a time machine. All the money in the world cannot turn the clock back and bring back the person who was lost. Life will always be a more difficult road without that special person who so often eased the way. We understand that loss and are sensitive to the pain that the survivors feel.
Why Choose California Truck Injury Law?
Managing Attorney Katherine Harvey-Lee has focused her over 20-year legal career on caring for people who have suffered terrible losses. She dedicates her entire practice to helping victims of complex, catastrophic accidents
Katherine Harvey-Lee is board certified in Truck Accident Law by the National Board of Trial Advocacy – one of only three attorneys in California with such a distinction. Her tailored approach to bus accident claims and other personal injury cases has led to her recognition by:
Super Lawyers since 2014
Best Lawyers in America since 2013
National Trial Lawyers Top 100
Top 20 Verdicts in Los Angeles County in 2021
Top 25 Verdicts in California in 2021
Named to the Nation's Top One Percent of the National Association of Distinguished Counsel
Ms. Harvey-Lee leads national attorney organizations devoted to commercial transportation issues and works with grassroots organizations working to improve road safety across the United States
Schedule a Free Consultation with California Truck Injury Law?
We are here to see that the people responsible for your loved one's death are held accountable and to make sure those who remain are treated with respect and dignity. Schedule a free consultation with California Truck Injury Law today by calling (310) 496-5722.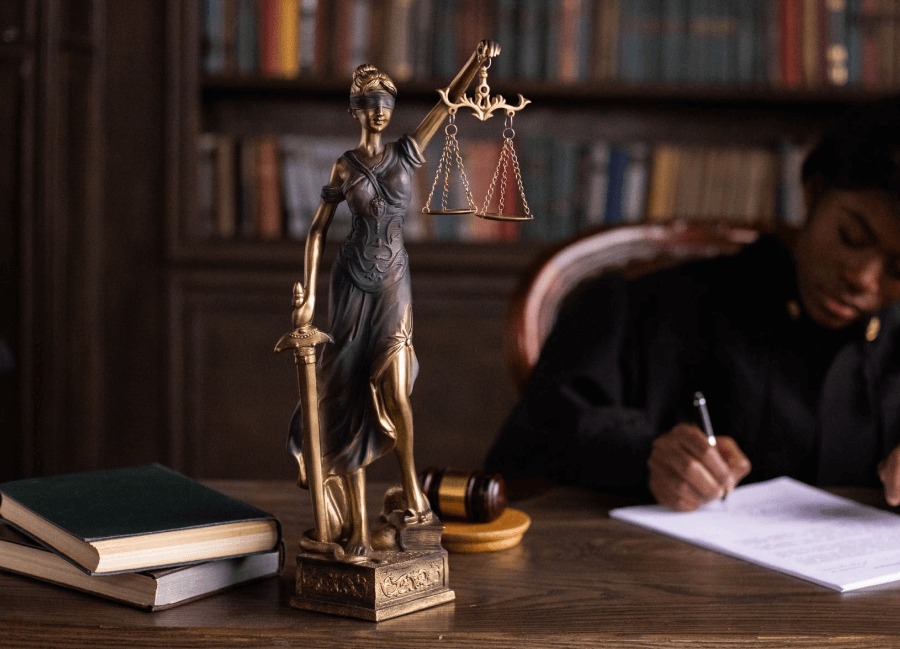 Contact Us
How can we help you?
Our accident attorneys have the experience, skills, and resources to help in car, bus, truck, and motor vehicle accidents, as well as in personal injury and wrongful death cases.