Request A Free Consultation
Catastrophic Injury Attorney
Catastrophic injuries involve a unique area of personal injury law that deals with life-altering, permanent injuries. For example, when a person suffers severe spinal cord damage or a serious brain injury, it can lead to physical impairments that require lifelong care. A person may live the rest of their life in a wheelchair or need home modifications, medical equipment, and other assistance to come to grips with the new "normal" involving permanent disability.
If you or a loved one has suffered a catastrophic injury in an accident, we are here to help. At California Truck Injury Law, your best interests come first and we treat our clients with the compassion and personal attention they deserve. Our client-focused approach means you will receive the personal attention of the founder, Katherine Harvey-Lee, with over 20 years experience and a national reputation in handling complex, difficult cases.
Am I Entitled to Compensation for My Serious Injuries?
You are entitled to compensation for serious injuries that are intentional or caused by negligence. Legally, financial compensation is referred to as damages in a personal injury claim. There are several types of recoverable damages for serious injuries.
Economic Damages
Economic damages consist of any financial toll your injuries have caused you. For example, if you miss work while in the hospital or at home healing, you may be entitled to the wages you would have earned. In addition, you may be able to recover compensation for medical expenses.
The most common economic damages involve:
Medical expenses from the past and future cost of care
Lost wages if you cannot work
Loss of future income
Economic damages are typically tangible. However, intangible damages ("non-economic damages") are often even more substantial.
Non-Economic Damages
Injury victims are entitled to compensation for the physical and emotional pain they have suffered. Catastrophic injuries are excruciating. The medical treatment, therapy, and rehabilitation can mean months of continued suffering. Some injuries result in lifelong medical care requirements.
Common non-economic damages include:

Physical pain and suffering
Disfigurement
Humiliation and Grief
Impairment and disability
Emotional distress
Loss of enjoyment of life
Every personal injury claim is unique. Speak to an experienced personal injury attorney today to discuss the recoverable damages in your case.
What Types of Claims Do Our Personal Injury Lawyers Represent?
At California Truck Injury Law, our exceptional legal team has handled a wide range of personal injury claims.
Truck accidents
Large commercial truck accidents are particularly severe and the cases are very complex. A truck accident attorney can significantly impact your case, ensuring you receive the settlement or verdict you deserve. Attorney Katherine Harvey-Lee is one of only three board certified attorneys in California in Truck Accident Law. She has over 20 years handling these complicated and difficult cases.
Bus accidents
When people are involved in a bus crash, their injuries are typically more severe than in other motor vehicle accidents. The average bus weighs between 20,000 and 30,000 pounds. When a passenger vehicle is struck by a bus many times their size and weight, the consequences can be catastrophic. Attorney Katherine Harvey-Lee has a national reputation for handling complex bus crash cases. She will personally handle every bus case.
Motor vehicle crashes
Every year thousands of Californians are injured in motor vehicle crashes. Most car accidents are preventable. In the last reporting year, nearly 300,000 people suffered serious injuries in motor vehicle traffic collisions.
Product Liability Claims
Oftentimes the reasons for truck or car crashes are not what they first appear to be. Many times, a problem with the way the trucks or cars are designed or manufactured creates a safety hazard, resulting in a devastating crash. These cases are extremely complex and challenging. Large manufacturers rarely want to admit their product has a defect. It takes the kind of decades of experience and knowledge that Katherine Harvey-Lee has to take on these big corporations on behalf of severely injured victims.
Why Choose California Truck Injury Law?
Managing Attorney Katherine Harvey-Lee has focused her over 20-year legal career on caring for people and dedicates her entire practice to helping victims of complex, catastrophic accidents.
Katherine Harvey-Lee is board certified in Truck Accident Law by the National Board of Trial Advocacy – one of only three attorneys in California with such a distinction. Her tailored approach to bus accident claims and other personal injury cases has led to her recognition by:
Super Lawyers since 2014
Best Lawyers in America since 2013
National Trial Lawyers Top 100
Top 20 Verdicts in Los Angeles County in 2021
Top 25 Verdicts in California in 2021
Named to the Nation's Top One Percent of the National Association of Distinguished Counsel
Ms. Harvey-Lee leads national attorney organizations devoted to commercial transportation issues and works with grassroots organizations working to improve road safety across the United States.
Schedule a Free Consultation with California Truck Injury Law
If you or a loved one have been seriously injured in a negligent bus crash, call California Truck Injury Law today. You deserve an attorney who will give you personal attention and compassionate, unwavering dedication to you and your needs.
Schedule a free consultation with us to discuss the details of your case by calling (310) 496-5722.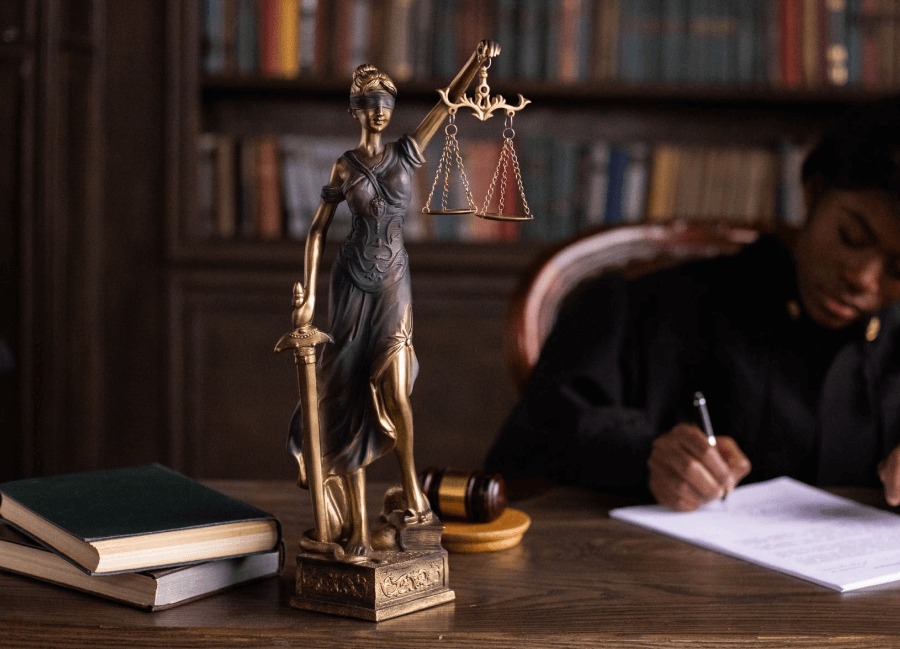 Contact Us
How can we help you?
Our accident attorneys have the experience, skills, and resources to help in car, bus, truck, and motor vehicle accidents, as well as in personal injury and wrongful death cases.