Request A Free Consultation
California Bus Accident Attorney
Bus accidents in California can lead to serious and debilitating injuries. If you or a loved one have been hurt in a negligent bus crash, California Truck Law is here to help you through the devastation.
Katherine Harvey-Lee has long been a recognized national leader on bus crashes and bus litigation. She regularly speaks to attorneys nationwide on how to handle bus accident cases. She has represented severely injured victims of bus crashes throughout the state, providing award-winning service and aggressive advocacy. As a mother, she is particularly concerned with children who are among the most vulnerable bus passengers.
Many buses are run by government agencies. If you or a loved one has been injured on a bus run by a city or a school district, you will need representation immediately to make sure your rights are protected.
How Common Are Bus Accidents in California?
According to studies, an average of 63,000 buses are involved in traffic collisions each year:
Approximately 14,000 bus accidents cause serious injuries
An average of 50 bus occupants die each year
Inter-city tour buses are 1.9 times more likely to be involved in a critical bus accident as a result of driver error.
What Injuries Are Associated With California Bus Accidents?
The most common injuries associated with bus accidents include:
Traumatic brain injuries
Internal organ damage
Crush injuries
Amputations and loss of limb
Severe burns
Spinal cord injuries
Fractures and broken bones
If you or a loved one have been seriously injured in a bus crash, it is crucial to your case to speak with an experienced bus accident attorney as soon as possible.
How Are Bus Accident Cases Different?
Proving bus accident liability can be challenging. Most bus accident injury claims are similar to commercial truck collision cases, but can be even more complex. They are often subject to the same rules and regulations set by the Federal Motor Carrier Safety Administration (FMCSA), but also have additional regulations imposed by government agencies – especially if the bus is run by a city or a school district.
According to a recent study, the average transit bus weighs between 20,000 and 30,000 pounds. A bus's size and weight often leads to higher fatality rates and serious injuries. The dynamics of the crash are often more complex and require the right experts to understand how the injuries to passengers occurred. Bus passengers suffer severe injuries. Catastrophic injuries are particularly difficult to settle. Catastrophic injuries involve debilitating, disabling, and permanent injuries. Typically, long-term care is required, resulting in higher medical expenses.
All of these combine to make bus cases among the most challenging and difficult to handle. Katherine Harvey-Lee has a national reputation in handling such cases. She has appeared on numerous news programs, discussing the cases she has handled.
Why Choose California Truck Law?
Managing Attorney Katherine Harvey-Lee has focused much of her 20-year legal career on caring for people, and dedicates her entire practice to helping victims of large commercial vehicle accidents.
Katherine Harvey-Lee is board certified in Truck Accident Law by the National Board of Trial Advocacy – one of only three attorneys in California with such a distinction. Her tailored approach to bus accident claims and other personal injury cases has led to her recognition by:
Super Lawyers since 2014
Best Lawyers in America since 2013
National Trial Lawyers Top 100
Top 20 Verdicts in Los Angeles County in 2021
Top 25 Verdicts in California in 2021
Named to the Nation's Top One Percent of the National Association of Distinguished Counsel
Ms. Harvey-Lee leads national attorney organizations devoted to commercial transportation issues and works with grassroots organizations working to improve road safety across the United States. She personally handles all bus and truck cases in the office.
Buses and large trucks are subject to different rules and regulations than other motor vehicles. The complexities of the crashes and the damages that result require specific experience and knowledge to ensure victims are properly compensated.
Schedule a Free Consultation with a California Bus Accident Attorney
If you or a loved one have been seriously injured in a negligent bus crash, call California Truck Injury Law today. You deserve an attorney who will give you personal attention and compassionate, unwavering dedication to you and your needs.
Schedule a free consultation with us to discuss the details of your case by calling (310) 496-5722.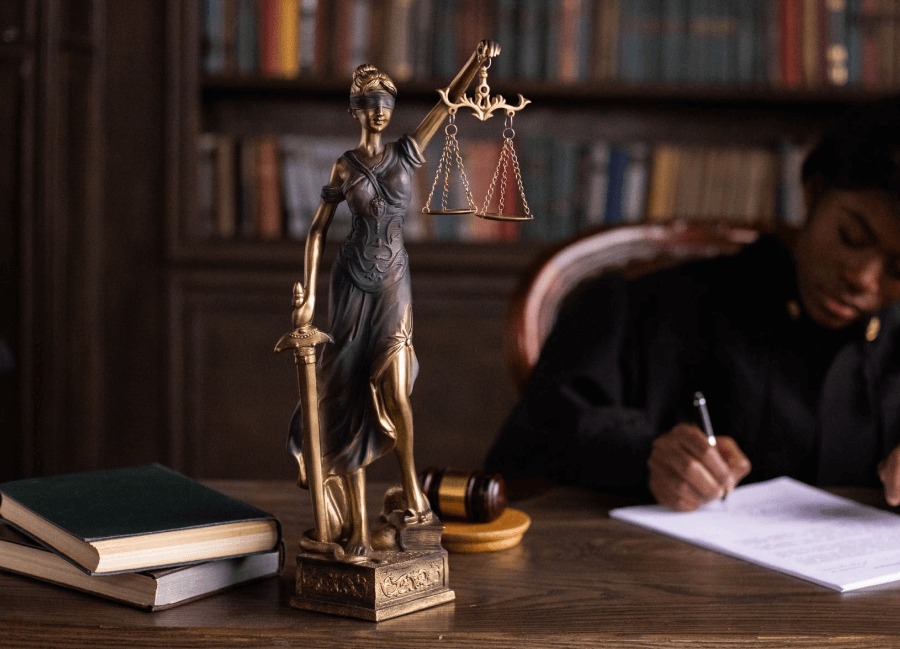 Contact Us
How can we help you?
Our accident attorneys have the experience, skills, and resources to help in car, bus, truck, and motor vehicle accidents, as well as in personal injury and wrongful death cases.