Request A Free Consultation
California Truck Accident Attorney
Injuries from large trucks are severe, and often fatal. Passenger cars simply cannot withstand the force of a large commercial vehicle. Truck accident victims often require extensive medical care and endure long, painful recoveries.
If you or a loved one have been injured in a negligent accident involving a commercial vehicle, California Truck Law is here. You deserve to have an experienced truck accident attorney by your side.
Are Truck Accidents Different From Other Motor Vehicle Collisions?
Yes. A truck collision cannot be handled like any other car crash. If you or a loved one has been in a truck crash, they need an experienced, knowledgeable attorney in this area of the law. A car accident attorney will not understand all the complexities of a truck crash. How are they different?
Trucks drive differently than cars
Crash dynamics are different and are much more complex
Different and additional laws and regulations cover trucks
What it means to operate safely is different
Claim handling is different
Insurance is different
Parties are different
Different Rules
The Federal Motor Carrier Safety Administration (FMCSA) is responsible for overseeing commercial motor vehicles. Truck drivers are required to follow very strict laws and regulations. Some of the more basic requirements include:
Special Licensing and Training:

Drivers undergo special training to operate large commercial vehicles. They must obtain a professional CDL license from their home state, proving their capabilities.

Hours of Service:

Truckers are only allowed to drive a maximum of 11 hours per 14-hour workday. In addition, they must take a 10-hour break. Truck drivers are also required to maintain a log of their time.

No Controlled Substances:

Drivers are prohibited from taking any controlled substances or drinking alcohol.

Distracted Driving:

Commercial drivers are prohibited from using any type of handheld device, even while stopped in traffic, and their employers cannot require them to do so.
Truck drivers spend long hours behind the wheel. In many cases, that time is spent driving late at night. Most truck drivers are safe and care about following the rules. But if a driver violates any number of these regulations intended to keep other motorists safe, a catastrophic crash can happen.
Different Parties
There may be parties other than the truck driver that can be held liable in a truck accident. In some cases, there may be more than one responsible party. Under the FMCSA, all the parties in the interstate transportation cycle must be insured.
The commercial transportation cycle can be complex, and any of the parties within that cycle may have some responsibility for a truck crash. These are just some of the parties that may be responsible:
The Trucking Company
Trucking companies are called "Commercial Motor Carriers", and under FMCSA regulations they are responsible for a truck driver operating for them – even if that driver is calling himself an "independent contractor." The trucking company is responsible for hiring qualified drivers and ensuring that all FMCSA rules and state laws are followed.
If the trucking company failed to hire a driver with a CDL license or pressured their employee to drive beyond the limits of the hours of operation, they could be held liable in civil court.
Multiple Motor Carriers
Oftentimes, motor carriers will sub-contract and work with multiple smaller carriers. Additionally, some trucking companies will try to hide ownership and operations through leasing or renting equipment. Proving liability can become more complex.
However, all motor carriers involved in carrying a load must take financial responsibility under federal regulations. And there are regulations requiring truck owners to inspect and service the vehicle, complete repairs, and ensure they have all required safety equipment. If a collision is caused by faulty maintenance or lack of repairs, they may be responsible for that crash.
The Owner of The Cargo – The "Shipper"
Commercial motor vehicles carry thousands of pounds of cargo throughout the country. If the cargo is improperly loaded or tied down, the weight can shift and cause a serious accident. In some cases, multi-car pile-ups on major highways occur when cargo falls off a truck and into the road.
Truck Manufacturer
A truck manufacturer may be liable in an accident if the collision is due to a faulty part. The most commonly found defects in truck accidents involve:
Underride guards
Tires
Fuel tanks and post collision failures
Manufacturing defects and design flaws can be difficult to prove. It is important that you have a knowledgeable truck accident lawyer by your side to conduct a full investigation into your claim.
How Common Are Truck Accidents in California?
Unfortunately, commercial truck accidents are common in California. According to the National Highway Traffic Safety Administration (NHTSA), in the last reporting year:
Large trucks were responsible for 5,005 fatalities and 159,000 injuries
71% of victims were the occupants of the other vehicle
2% of truck drivers had alcohol in their system
Truck drivers involved in fatal accidents had a 22.9% higher percentage of being involved in previously recorded accidents than other motor vehicle drivers
California had the fifth highest mortality rating for fatal truck accidents. If you have lost a loved one in a truck accident, our wrongful death attorneys can help you obtain justice on their behalf.
Why Passenger Vehicles Suffer a Disproportionate Amount of Damage in Truck Accidents
Large tractor-trailers, semi-trucks, big rigs, and buses weigh significantly more than passenger vehicles.
Large commercial trucks can weigh between 33,001-80,000 pounds
Passenger vehicles weigh as little as 3,200 pounds
Passenger cars and SUVs suffer a disproportionate amount of damage in truck accidents and motorists typically suffer catastrophic and even fatal injuries.
A Nationwide Reputation in Truck Accident Cases
Preventable truck accidents harm innocent people every day. Managing Attorney Katherine Harvey-Lee has focused her 20-year legal career on helping victims of large commercial vehicle accidents.
Katherine Harvey-Lee is board certified in Truck Accident Law by the National Board of Trial Advocacy – one of only three attorneys in California with such a distinction. Her tailored approach to bus accident claims and other personal injury cases has led to her recognition by:
Super Lawyers since 2014
Best Lawyers in America since 2013

.

National Trial Lawyers Top 100
Top 20 Verdicts in Los Angeles County in 2021
Top 25 Verdicts in California in 2021
Named to the Nation's Top One Percent of the National Association of Distinguished Counsel
Ms. Harvey-Lee leads national attorney organizations devoted to commercial transportation issues and works with grassroots organizations working to improve road safety across the United States. She personally handles all bus and truck cases in the office.
Buses and large trucks are subject to different rules and regulations than other motor vehicles. The complexities of the crashes and the damages that result require specific experience and knowledge to ensure victims are properly compensated.
Schedule a Free Consultation with a California Truck Accident Attorney
California Truck Injury Law is here for you. We know how to protect your rights and will work tirelessly on your behalf. We will listen to you. We will care about you. Contact our California truck accident attorneys to schedule a free case evaluation at (310) 496-5722.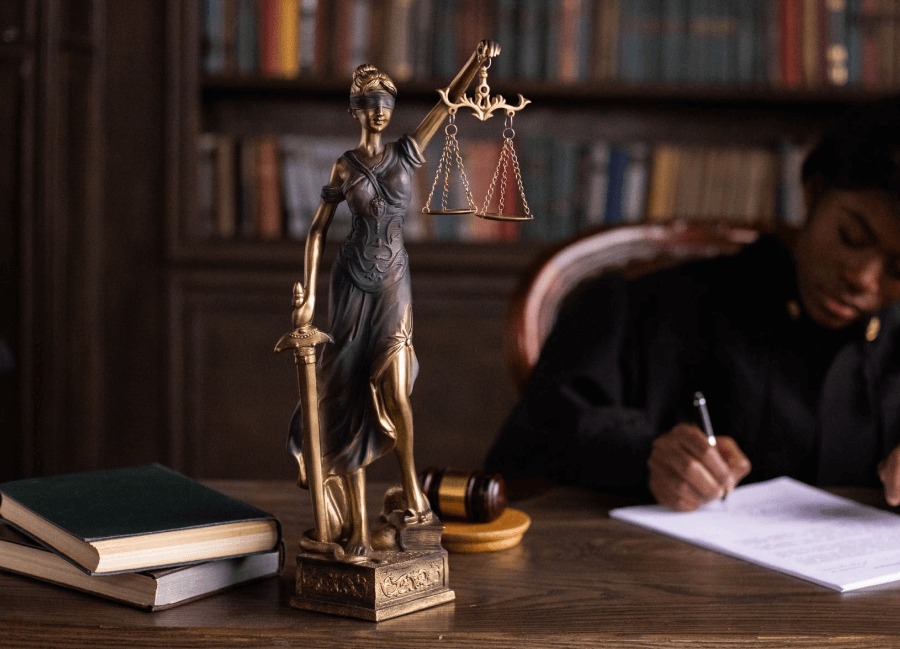 Contact Us
How can we help you?
Our accident attorneys have the experience, skills, and resources to help in car, bus, truck, and motor vehicle accidents, as well as in personal injury and wrongful death cases.